Top 4 strategies for making the Instagram algorithm work in your favor
Ah, the almighty Instagram algorithm. Love it or hate it, if your goal is to have a presence on Instagram, you're going to have to play the game. It's no secret that Instagram accounts with high engagement are more likely to be shown to more people, and if you're a business account, that could mean more sales - and who doesn't want that? So, we put together a short list of our favorite strategies you can start implementing now to encourage the algorithm gods to work for you.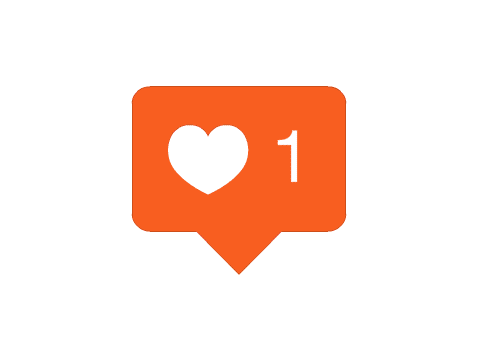 1. Engage with your followers directly after posting.
It's incredibly helpful to respond to comments within the first hour after posting. This not only makes your followers feel connected to you, but it also doubles the number of comments your post receives. Instagram loves pushing content with lots of engagement (aka comments, likes, & shares) so respond! This goes for stories too. When someone sends you some heart-eyes or the fire emoji in response to your story, say thank you and start a dialogue. The more interactions happening with your account, the better.
2. Write meaningful captions and tell stories.
If there's one thing you don't want to be on social media, it's boring. You might think that you have nothing interesting to say in your caption, but you'd be surprised how something that seems "normal" to you could be intriguing to someone else. Posting about a new product you offer? Instead of saying "New product just released on our shop" (yawn), tell a story. How was it made? Where did you get the idea? What do you love about it? Or maybe you're posting a photo of a new outfit. You could just put a smiley face emoji and call it a day - or you could tell the story of where you thrifted that cute top and why repurposing clothes is important to you. Get personal, get real, tell stories, and people will be more likely to relate, and ultimately, engage.
3. Incorporate video into your content.
Video posts on instagram are being pushed on feeds far more than static photos are. With features like Reels and IGTV being encouraged like crazy, it's more important than ever to infuse some movement into your content. Luckily, the Social Motion Packs makes this super easy with pre-curated collections of aesthetically pleasing vertical videos that are sure to catch your viewers attention and stop the scroll. Take a look through our Instagram page to find lots of inspiration on how to use them in your next post.
4. Stay consistent!
The Instagram algorithm is less likely to push your content if you're posting randomly or sporadically. Create a posting schedule and stick to it - whether that's every day, every other day, or 3 times a week. Whatever you can manage, just make sure you keep with it!